VDIC: Helping People. Helping Animals.
VDIC is a team of specialists and staff dedicated to improving the quality of veterinary medicine by providing expert information using state-of-the-art medical equipment. Our compassionate and knowledgeable staff gives every veterinarian, patient, and pet owner personal attention to ensure that you will come away with a positive experience.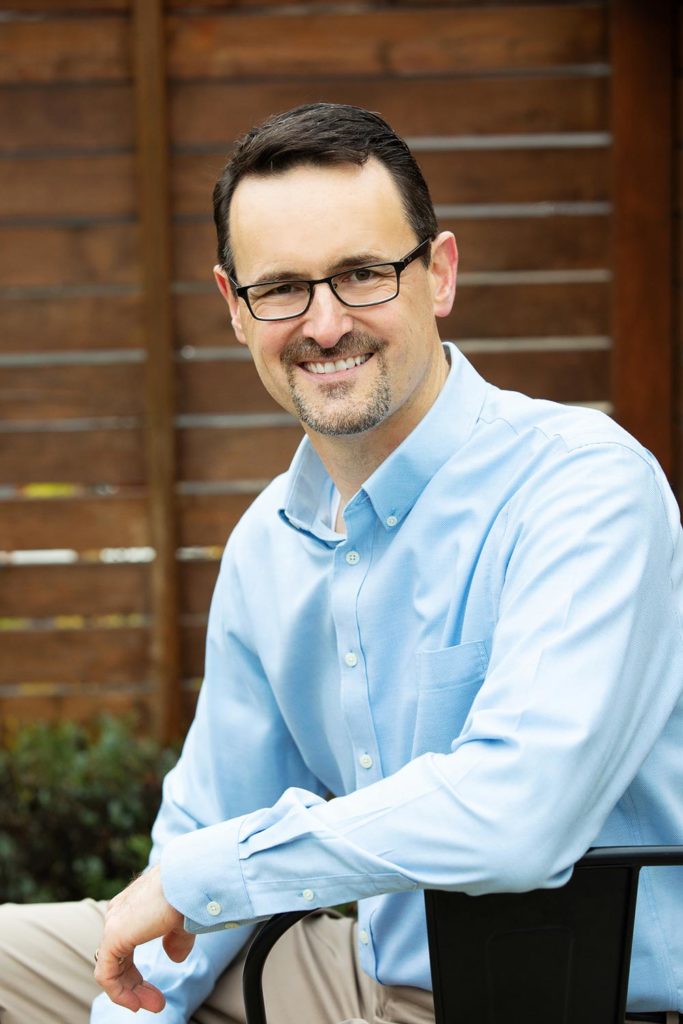 After obtaining his Doctor of Veterinary Medicine from Colorado State University in 1994, Dr. Feleciano spent the next 7 years serving his private practice patients, instructing ultrasound courses, and operating a small animal mobile imaging practice. He completed his radiology residency and became a Diplomate of The American College of Veterinary Radiology in 2004. Dr. Feleciano's passion for diagnostic imaging led him to hone his skills in a variety of modalities, including ultrasound, radiology, MRI, and CT. His past clinical research projects, presented at the Montreal ACVR conference in 2004, have impacted accepted biopsy sampling techniques.
In his previous role as the Medical Director for IDEXX Telemedicine, Dr. Feleciano made it his mission to educate referring veterinarians on the essential role of imaging in comprehensive treatment plans. Having worked with and for the Portland Metro veterinary community since 2001, he has built his practice on accessibility, innovation, and collaboration.
• DVM Colorado State University 1994
• Small Animal Private Practice 1994-2001
• Instructor Small Animal Small Animal ultrasound courses 1998-2001
• Owner of Small Animal Mobile Ultrasound Practice 1999-2001
• Radiology Residency VDIC, OSU, WSU 2001-2004
• Board Certification ACVR 2004
• Clinical Radiologist – VDIC 2004-Present
• Radiology Consultant – IDEXX Telemedicine Consultants 2016
• Radiology Manager – IDEXX Telemedicine Consultants 2009-2010
• Medical Director – IDEXX Telemedicine Consultants 2014-2016
• Owner and Medical Director - Bridge Animal Health Inc. and VDIC 2017-Current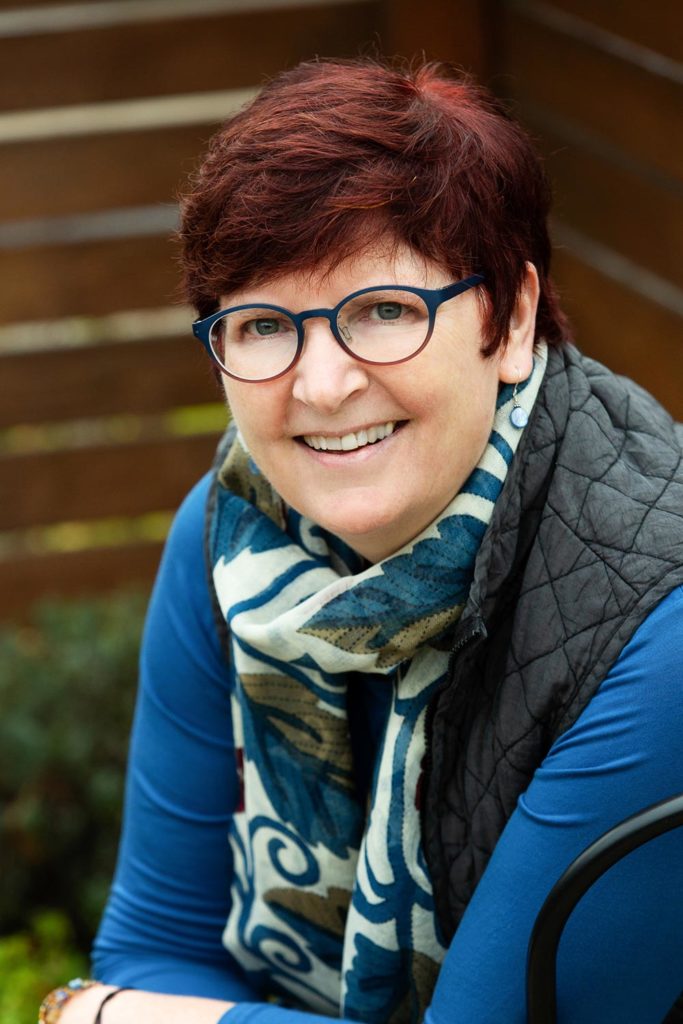 After three decades of delving into the mysteries of diagnostic ultrasound and radiography, Dr. Kathy Beck has officially retired! She's been a member of the VDIC team since 2012 and since then she's provided hundreds of families and referring veterinarians the information they need to make informed medical decisions for pets. She'll always be a member of the VDIC family and foundational to our mission: Helping People, Helping Animals. She's keeping busy during her retirement with world travel and adventures that we can't wait to hear about!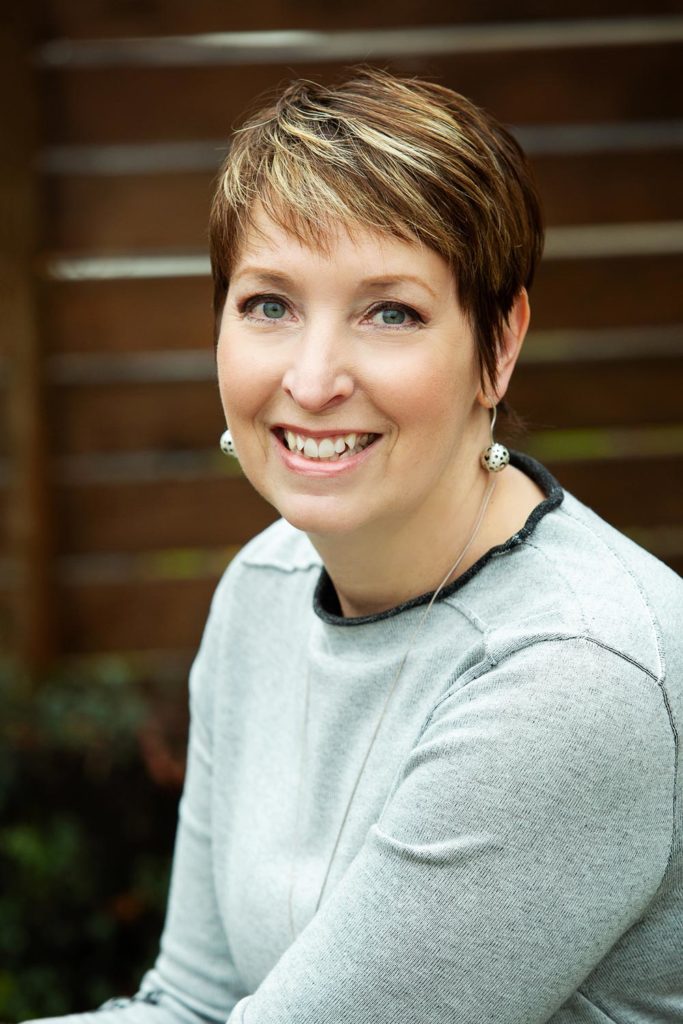 Dr. Cindi Willke's keen eye for detail and passion for puzzle solving is matched only by her love for clients and their pets. She understands the importance of clear communication and strives to provide practical, clinically-helpful reports and recommendations.
Born and raised in the Minneapolis area, Dr. Willke earned her Bachelor of Science and Doctor of Veterinary Medicine at the University of Minnesota. She completed an internship at Alameda East Veterinary Hospital in Denver, Colorado before completing her radiology residency training at University of Wisconsin-Madison. Renowned for delivering top-quality training through advanced technologies and techniques, UW equipped Dr. Willke with the expertise to administer world-class medical service to her Portland patients.
Dr. Willke joined the VDIC team after providing over 17 years of mobile ultrasound and radiograph interpretation services in the south Puget Sound region. Since moving to NE Portland with her husband, three rescued terriers, and her Amazon parrot, Dr. Willke has become an avid (or, as her husband calls it, rabid) Portland Timbers fan.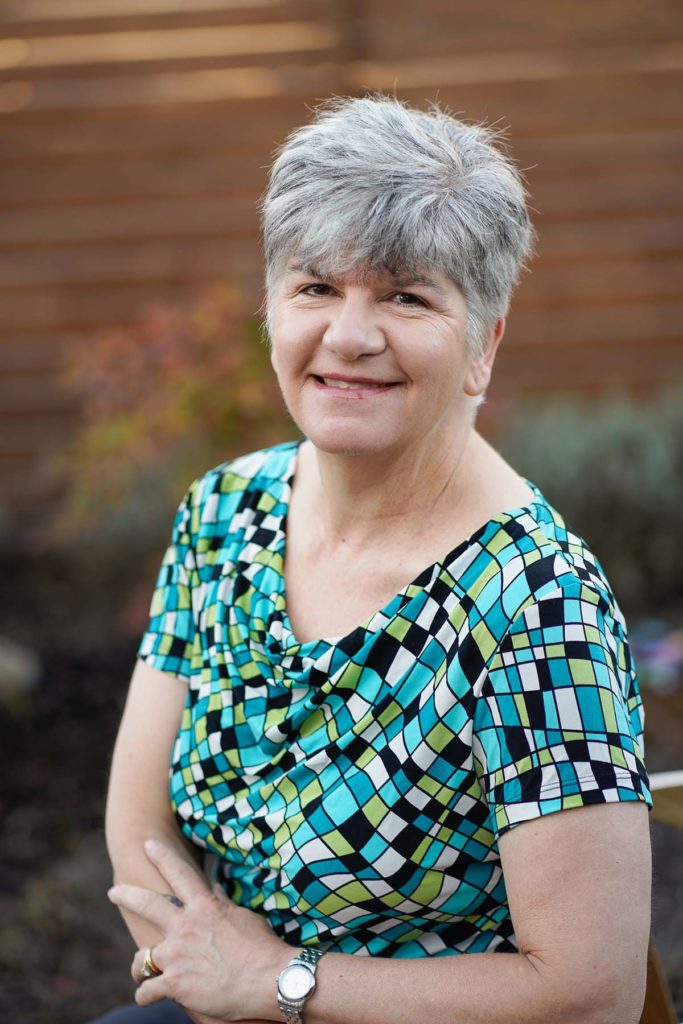 Between her work with VDIC and the teleradiology services she provides for Idexx, Dr. Jennifer Hanson has built a reputation for excellence on both the local and national level. Leveraging her passion for research and discovery, Dr. Hanson has presented peer-reviewed articles and abstracts at conferences around the country. Her research interests include ultrasound studies, radiography cases, and equine CT, while clinically she specializes in diagnostic radiography and sonography.
Dr. Hanson obtained her Doctor of Veterinary Medicine from Tufts University, where she returned to complete her radiology residency. She held a position on the Board of Directors for the DoveLewis Emergency Animal Hospital from 1998 to 2001, and served as President from 2000 to 2001. Balancing her role in the greater veterinary community with her work at VDIC since 1995, Dr. Hanson is committed to educating and empowering VDIC's clients and their medical teams.
Off work, she enjoys travel, cooking, and white water rafting.
• DVM: Tufts University School of Veterinary Medicine 1989
• Internship: Angell Memorial Animal Hospital 1989-1990
• Small Animal Private Practice: 1990-1992
• Radiology Residency: Tufts University School of Veterinary Medicine 1992-1995
• Board Certification: ACVR 1995
• Radiologist VDIC 1995-present
• Radiologist Idexx 2009-present
• Radiology Residency Director VDIC 2006-2010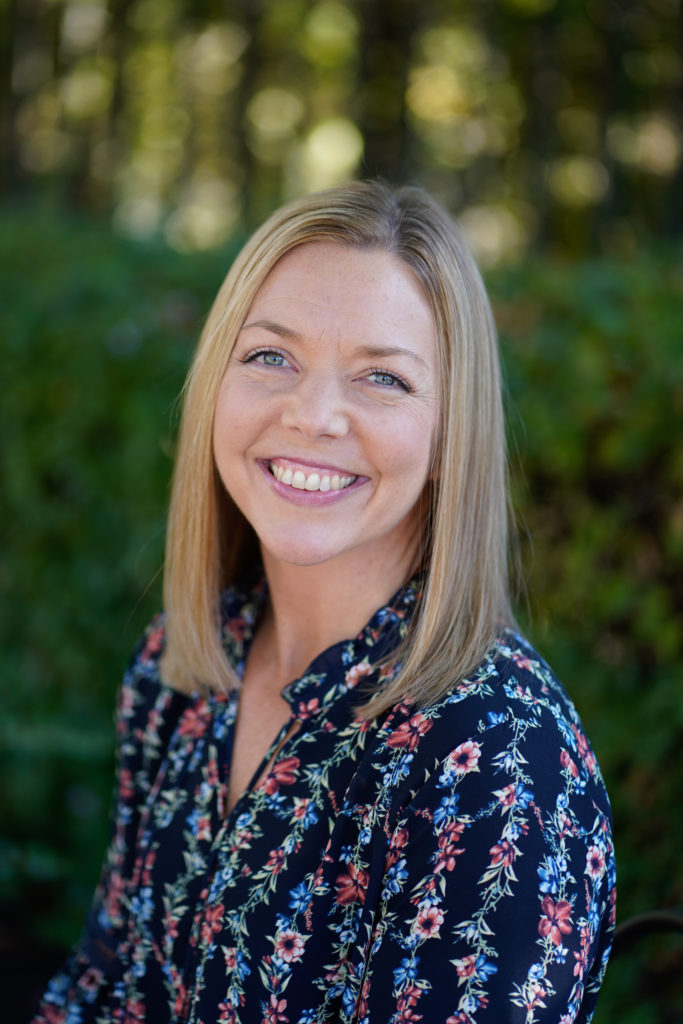 Dr. Keri Ramstedt joined the VDIC team in 2022 with nearly 20 years of experience in general and specialty veterinary practice. After receiving her Doctor of Veterinary Medicine from The Ohio State University College of Veterinary Medicine in 2003, she went on to complete a one-year rotating medicine and surgical internship at Oradell Animal Hospital and a two-year internal medicine residency at Cornell University in Ithaca, NY. Dr. Ramstedt achieved her board certification in internal medicine in 2007.
Although she enjoyed her time on the country's eastern side, Keri is a PNW native who grew up just east of Seattle. After completing her residency, she worked in private referral practice in Seattle, Washington, before relocating to Portland in 2009. Keri developed an interest in ultrasound during veterinary school. This passion and enthusiasm were further enhanced during her internal medicine residency. She understands the essential role ultrasound routinely plays in managing the health of our small animal pets.
While spare time is relatively scarce, Keri enjoys spending time outside with her family and their two labradors, particularly trips to the Oregon Coast. Additionally, she enjoys volunteering at her children's school, reading, and DIY home improvement projects.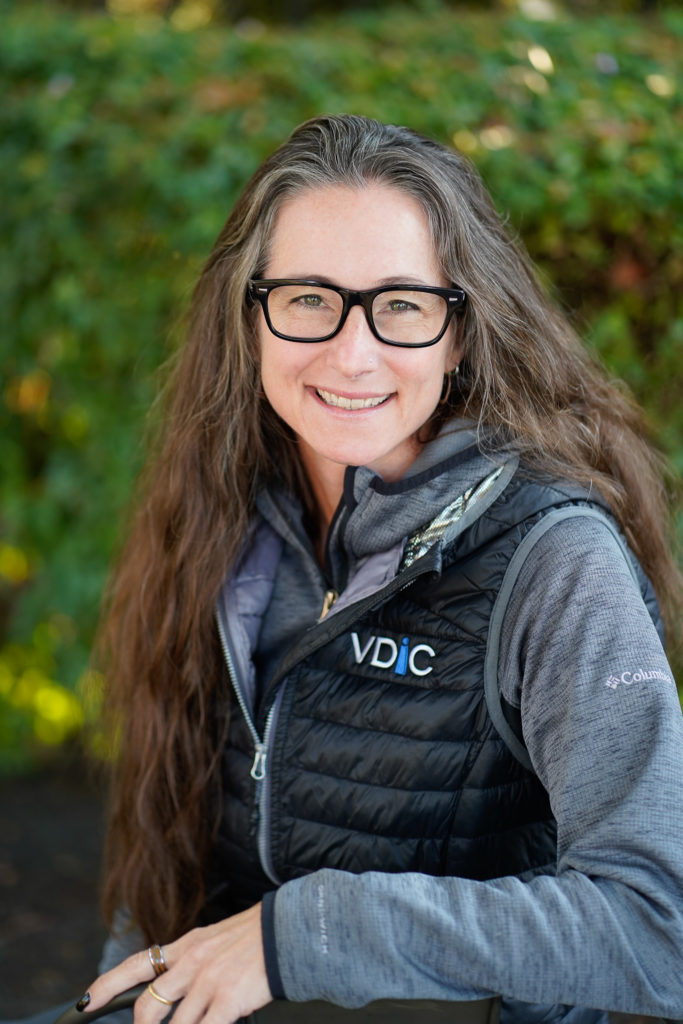 Dr. Shannon Williams' love for pets is matched only by her compassionate care and attention to detail. With her approachable nature and deep reverence for the human-animal bond, Dr. Williams is a steadying force on the VDIC team. Throughout her career, she has developed special interests in preventative care, pain management, rehabilitation, geriatric care, and diagnostics. In her role as a triage doctor for VDIC, Dr. Williams combines her depth of knowledge and experience in integrated veterinary medicine with a passion for client education.
Dr. Williams completed her undergraduate education in Environmental Science at Oregon State University. She went on to obtain her Doctor of Veterinary Medicine degree from the Oregon State University College of Veterinary Medicine in partnership with Washington State University College of Veterinary Medicine. In addition to 10 years of medicine at an AAHA accredited animal practice in Lake Oswego, Dr. Williams received additional training in Veterinary Acupuncture and became a Certified Canine Rehabilitation Therapist.
When she is not caring for animals, Dr. Shannon can be found outdoors on her mountain bike, hiking, paddle boarding, or skiing and spending quality time with her boyfriend and their furry friends.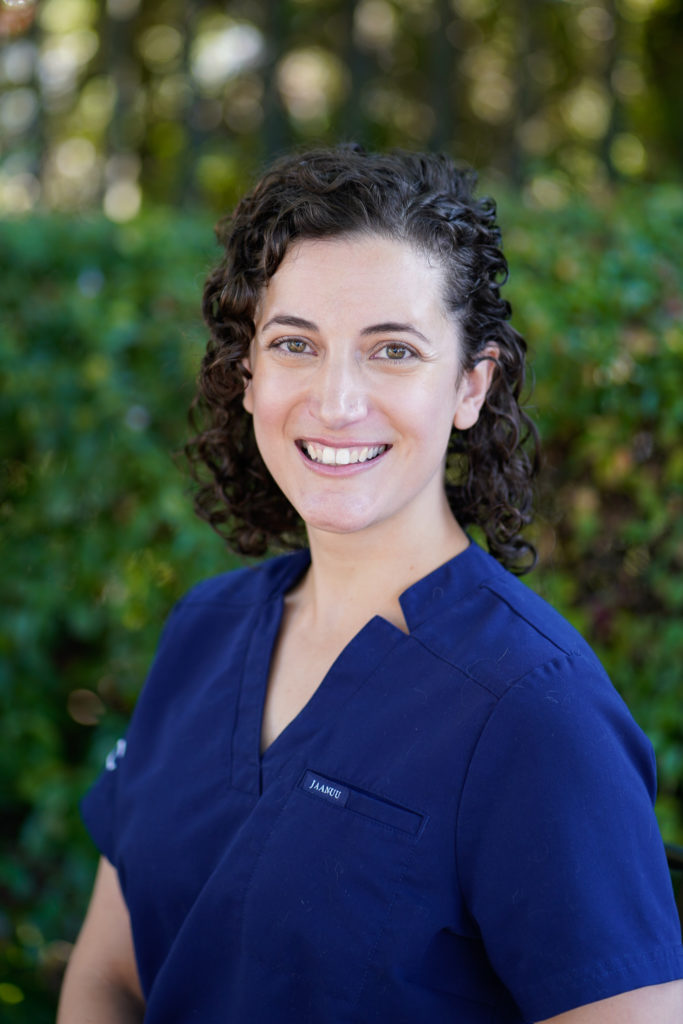 Though she's worked part-time with VDIC since early 2021, Dr. Lainey Vaught joined the team full-time in May 2022 as a triage doctor and diagnostic imaging intern. In this role, she manages some of our most critical patients. Dr. Vaught draws on her background in both emergency medicine and general practice to help families understand and navigate their pet's medical care.
As a diagnostic imaging intern, Dr. Vaught assists in patient care during diagnostic ultrasounds and radiology studies. Under the mentorship of VDIC's radiology team, she is learning to pre-read radiographs, interpret ultrasound studies, and hone her ultrasound skills.
Dr. Vaught holds a Bachelor's in Biology and graduated from veterinary school in 2018, but her experience with animals and medicine started much earlier. Growing up, she helped with her family's wildlife rehabilitation program in Montana. Motivated and curious, she thrives when she's learning something new every day!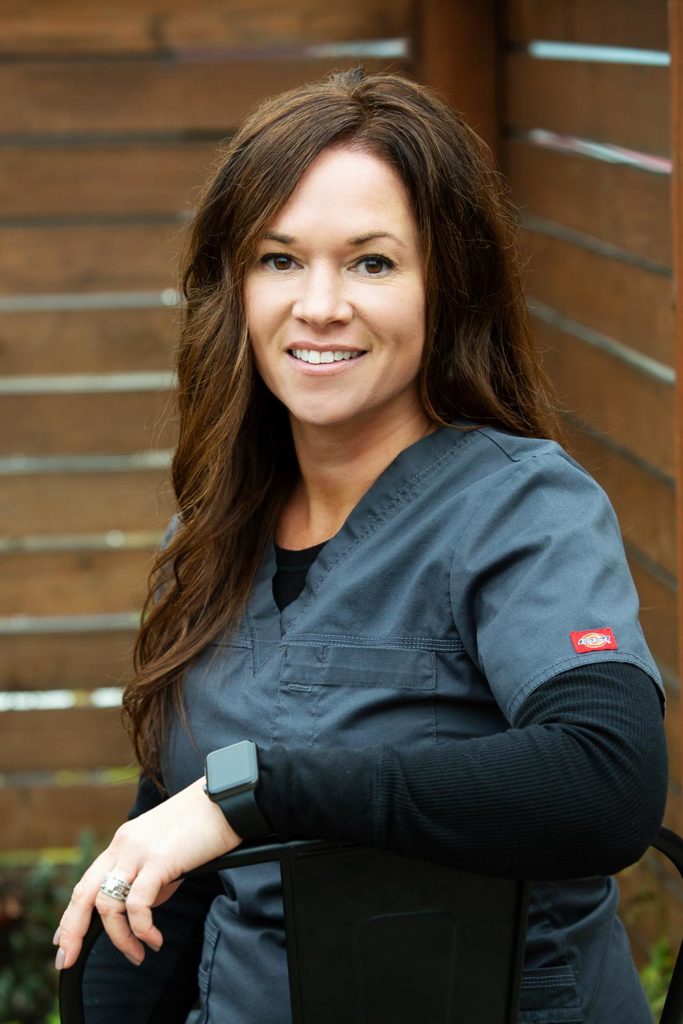 Since entering the veterinary field in 1998, Sara has been committed to pushing boundaries and advancing her profession. She is a licensed Veterinary Technician (2003) and a graduate of Sound® Academy of Veterinary Imaging's Advanced Imaging Program for Veterinary Technicians (2010). After several years in general practice, Sara's passion for imaging led her to VDIC where she specializes in abdominal ultrasound studies.
As a member of the VDIC team she is proud to be a part of the greater veterinary community, and an extension of each patient's healthcare team. Sara obtained her BS in Education from Western Oregon University and has been a longtime advocate for continuing education. She has provided abdominal ultrasound instruction for IDEXX Telemedicine, Sound Eklin, Universal Ultrasound, and Core Ultrasound.
An industry pioneer, Sara is also a founding member of the committee that established The Academy of Veterinary Technicians in Diagnostic Imaging (AVTDI). Launched in 2018, the AVTDI will provide Veterinary Technician Specialist (VTS) status to qualified technicians in diagnostic imaging.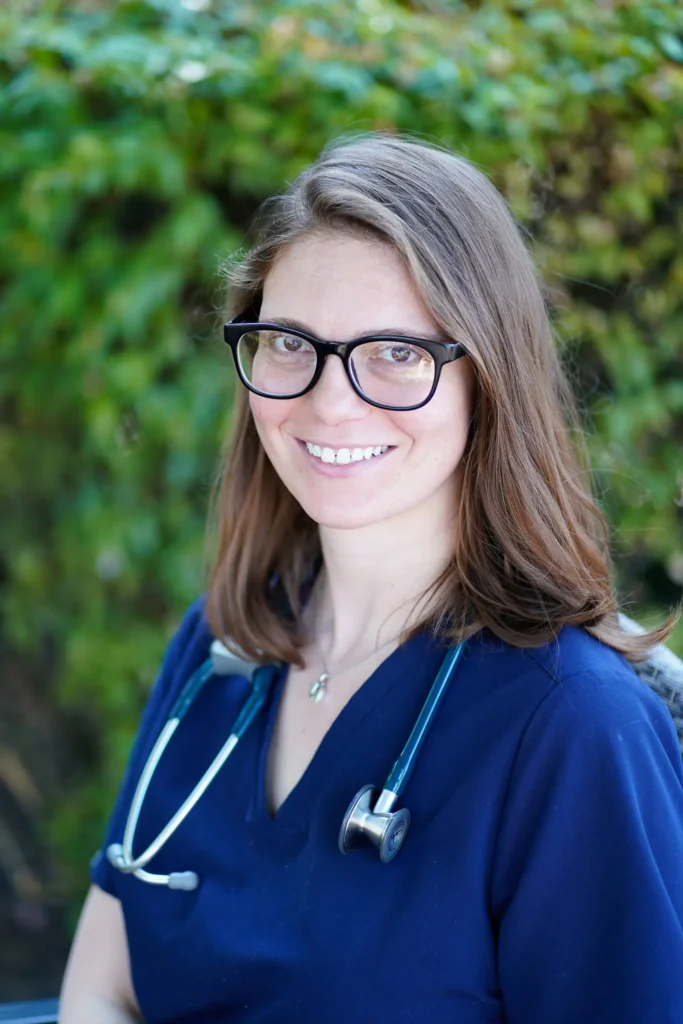 Dr. Daniela Vozner joined us from Toronto, Canada, in July 2023. As a triage doctor and diagnostic imaging intern, she helps pet owners get the answers they need to provide the best possible care for their furry friends. With her background as an emergency veterinarian, Dr. Vozner brings an experienced eye to critical patient care.
Dr. Vozner completed her DVM at the University of Melbourne in Australia. As a DVM, she's passionate about diagnostic imaging and its ability to reveal how underlying changes can impact clinical symptoms. In addition to her internship with VDIC, Dr. Vozner has completed a Graduate Certification in Small Animal Ultrasound and is working towards Certification in Small Animal CT and MRI. She has also completed a small animal rotating internship in Rochester, New York, and worked full-time as an emergency veterinarian in Toronto.
As an outgoing, passionate, and curious member of the team, Dr. Vozner is inspired to keep learning from the talented technicians, doctors, and radiologists she works with.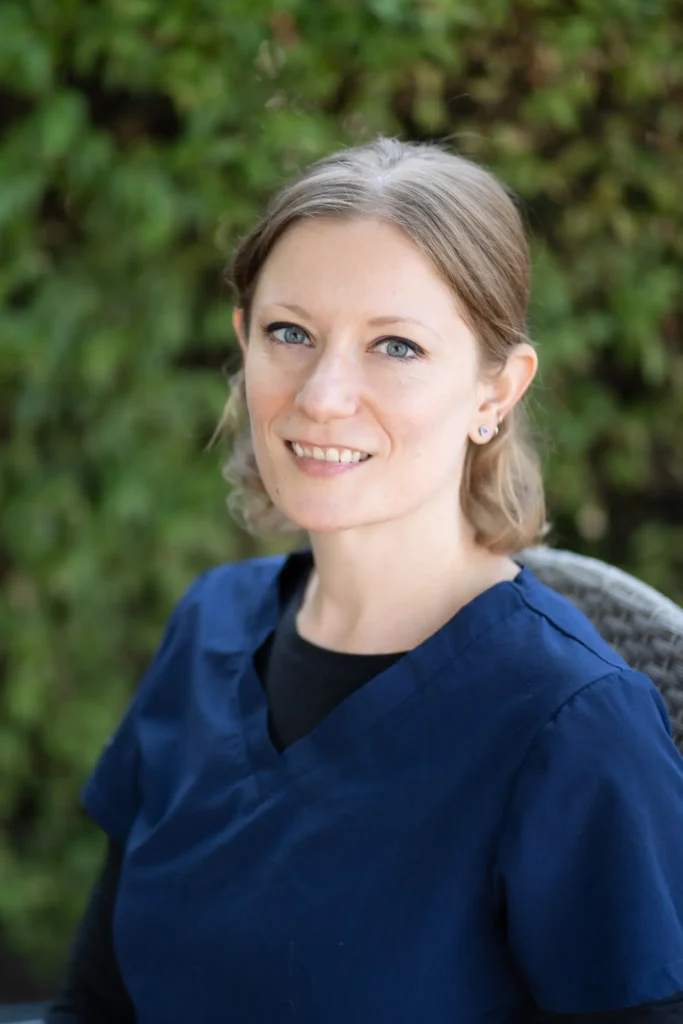 Keri joined the VDIC team in 2023 after nearly two decades in the veterinary industry. With her background in laboratory diagnostics and general practice, she brings a unique and invaluable perspective to patient care. With nine years of experience working at the Cat Hospital of Portland, Keri is our resident "cat whisperer." Her deep knowledge of their care and handling helps her calm our feline patients during stressful situations.
Whether she's getting patients checked in, monitoring vitals during diagnostic imaging, or coordinating patient care, Keri is a dynamic and motivated member of the VDIC team. She's passionate about helping people get the answers they need to make informed decisions about their pets' health.
With her time in the laboratory and now diagnostic imaging, Keri is fascinated by the connection between internal and external manifestations of overall health. She's constantly inspired by clients' willingness to go the extra mile for their companion animals.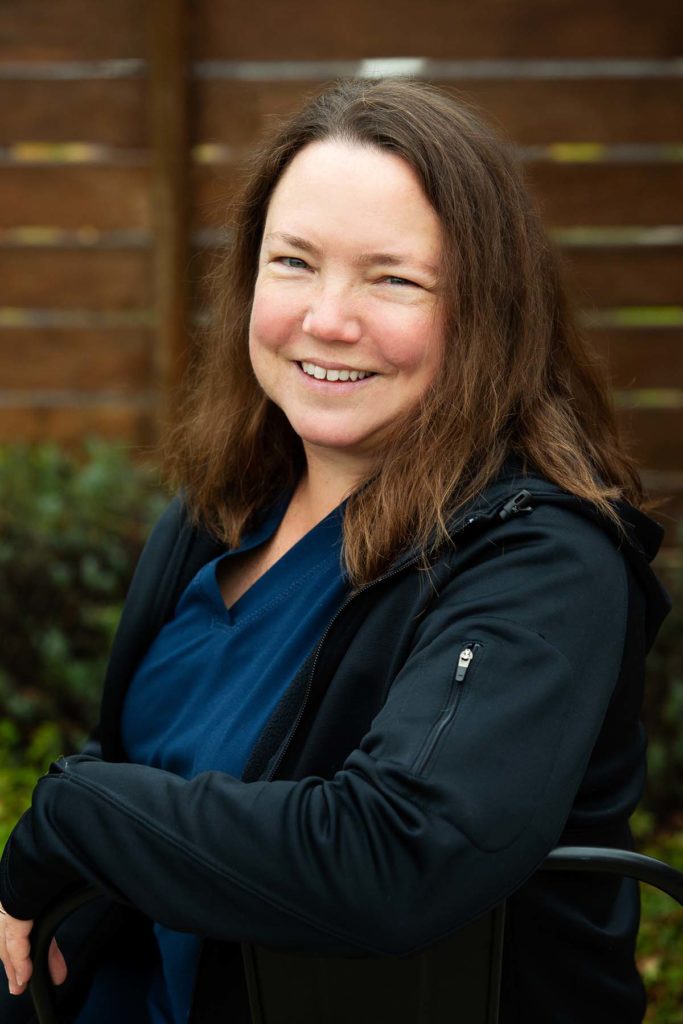 Sarah started working for VDIC in 2001, sorting and prepping radiographs and cytology samples in the lab. Eventually, she expanded her career by working with the technicians and radiologists in the imaging department. Assisting with ultrasound, CT, and MRI, Sarah found the perfect outlet for her tireless work ethic and detail-oriented mind. During this time she pursued her technician license and became certified in 2008. A natural coordinator, she helps keep the VDIC mobile and in-house teams running smoothly.
After nearly two decades with VDIC and 25 years in the veterinary field, Sarah's passion lies in patient advocacy and meticulous care. She enjoys the challenge of using ultrasound to help veterinarians and pet owners get the answers they need.
Her faith motivates and inspires her to care for the animal kingdom, as well as the great outdoors. When she's not assisting VDIC's radiologists, she loves experiencing the world's natural beauty through hiking kayaking, and snorkeling.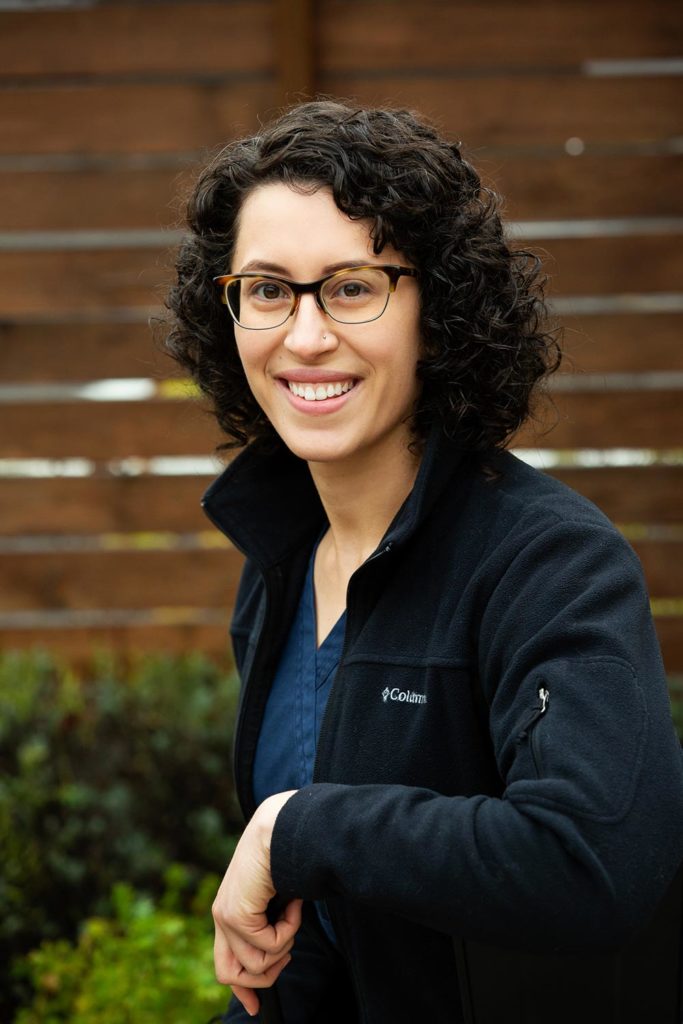 Jennifer is a Certified Veterinary Technician whose passion for patient advocacy has guided her professional development in both specialty and general practice. She has special interest in stress-free patient handling techniques and medical procedures, giving particular attention to the unique needs of senior pets and anesthetic best practice.
Jennifer has worked her way up, starting as a kennel technician in 2005 and receiving her Associates of Applied Science in Veterinary Technology from Palo Alto College in 2010. Since obtaining her degree she has honed her skills working with veterinary industry leaders in specialty medicine as a licensed technician in both Texas and Oregon, with focus on surgery, anesthesia, and advanced diagnostic imaging.
In her current role at VDIC she serves as a liaison between patients, clients, and doctors. Leveraging her multifaceted medical background and keen eye for process optimization, she's committed to providing world-class treatment for patients and the people who love them.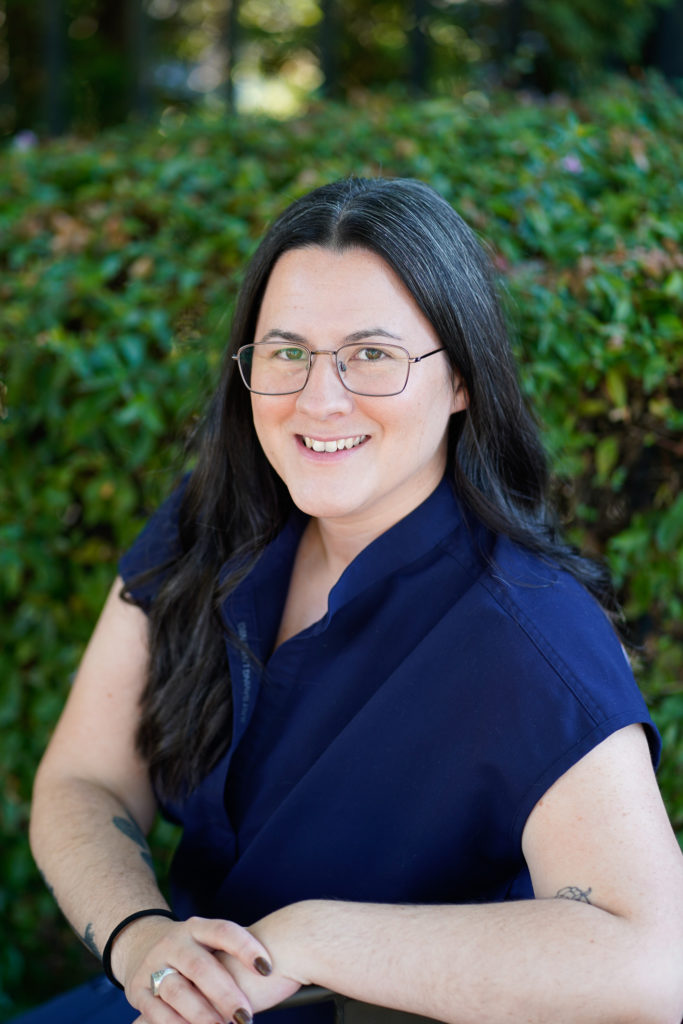 After over a decade of experience in general practice and surgical specialty, Margaret joined the VDIC team in 2020. During her time as a surgery technician, she honed her eye for detail and knowledge about anesthesia. In her work with VDIC, she leverages these skills to facilitate safe, stress-free, and comfortable experiences for each and every one of our patients.
Margaret graduated from The Vet Tech Institute at Fox College in 2010 and relocated from Chicago to Oregon in 2017. As a Certified Veterinary Technician (CVT), she is passionate about providing the best possible patient care. Whether she's intaking patients, monitoring during sedation, or assisting with ultrasounds, she's driven by a deep love for animals and their people.
When she's not caring for patients with VDIC, you can find Margaret in her garden or exploring Oregon's trails with her husky, Maya.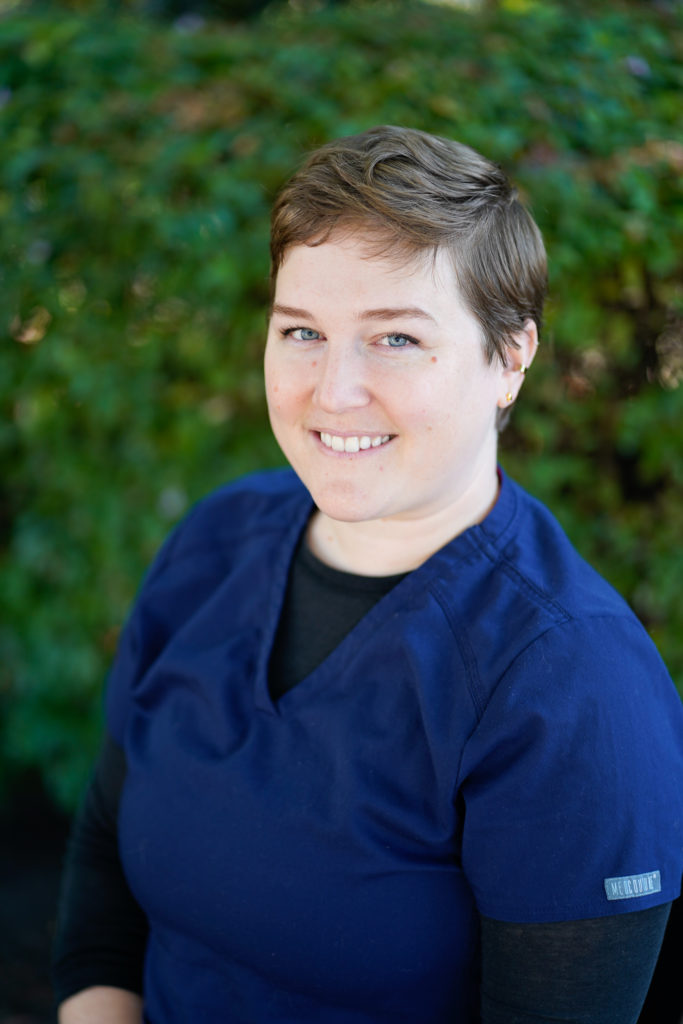 Andrea has worked with animals for over eight years and holds a Bachelor's in Biology from UC Davis. Before joining the VDIC team, she worked in animal welfare, an experience that ignited her passion for helping people provide the best possible care for their pets. Andrea has a strong interest in animal behavior and communication. Over the years, she's learned to recognize the often subtle signs that our pets use to communicate with us. With this passion at the forefront of her work, she strongly believes in compassionate, stress-free handling, and attention to detail when working with patients.
Behind the scenes at VDIC, Andrea uses her love for problem-solving to optimize processes and ensure appointments are stress-free, both for our patients and the people who love them. In her free time, she enjoys fostering animals, reading, and spending time outdoors, either gardening or hiking, whenever she can.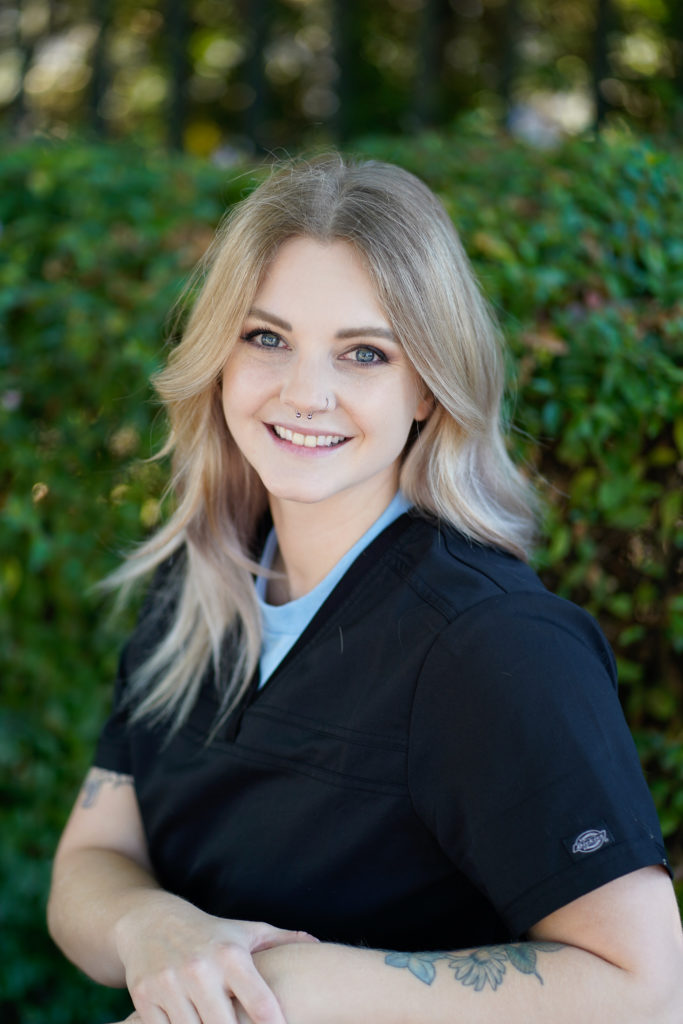 Lynsee views every day with VDIC as another chance to provide patients and their people with an exceptional veterinary experience. Her passion for diagnostic imaging comes from a deep desire to educate clients so they can make informed health decisions for their pets. Since entering the veterinary field in 2007, Lynsee has experienced many facets of pet care. This experience has helped her develop the skills to keep calm, work well under pressure, and
problem-solve quickly.
As a Veterinary Technician, Lynsee is responsible for patient intake and assessment, monitoring patients during procedures, and ensuring each pet gets their prescribed dose of snuggles. She's committed to continuous growth and strives to be a compassionate patient care advocate. She also helps manage daily workflows to ensure each appointment goes smoothly. Outside the clinic, Lynsee enjoys exploring all that the PNW has to offer with her two children, French Bulldog baby, and wonderful partner.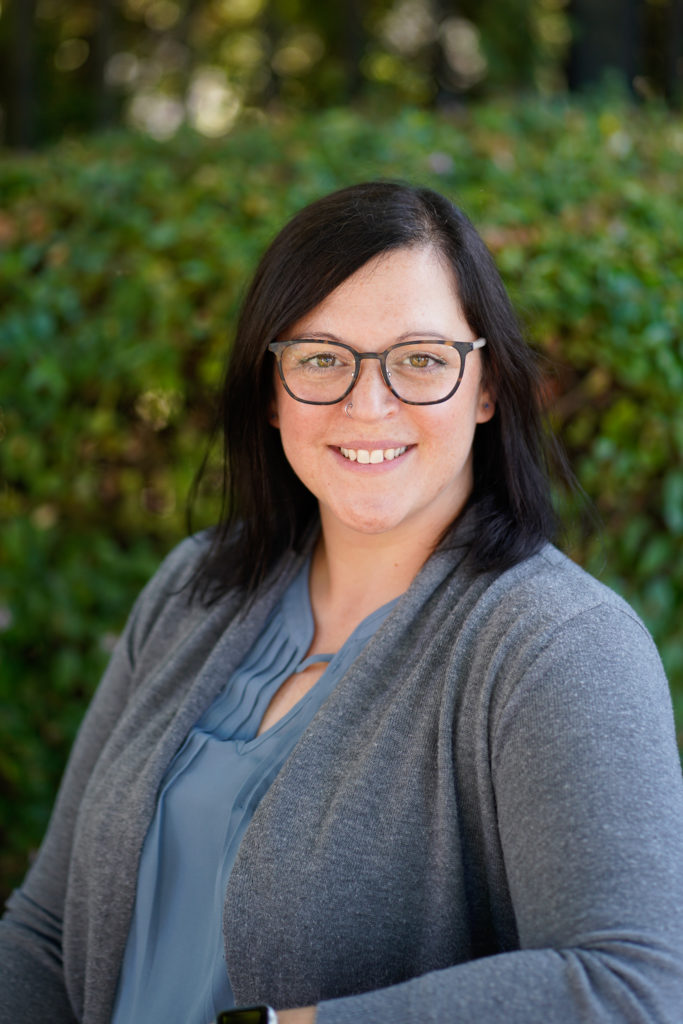 Kiri has been dedicated to the veterinary industry for over 20 years. As a kid, she wanted to be a NASA astronaut and dreamed of walking on Mars. But she found her calling in veterinary specialty medicine. Her passion lies in supporting the human-animal bond through leadership and the growth of our team and practice. She is focused on building an innovative and compassionate team that works closely together to cultivate relationships and put patients first!
Kiri spends her free time gardening, camping, and adventuring. She is also a food and whiskey connoisseur who enjoys exploring new and unique culinary tastes with her partner, Travis. They share their home with two human kids, a quirky pup named Phelan, and a sweet pitbull named Cedar.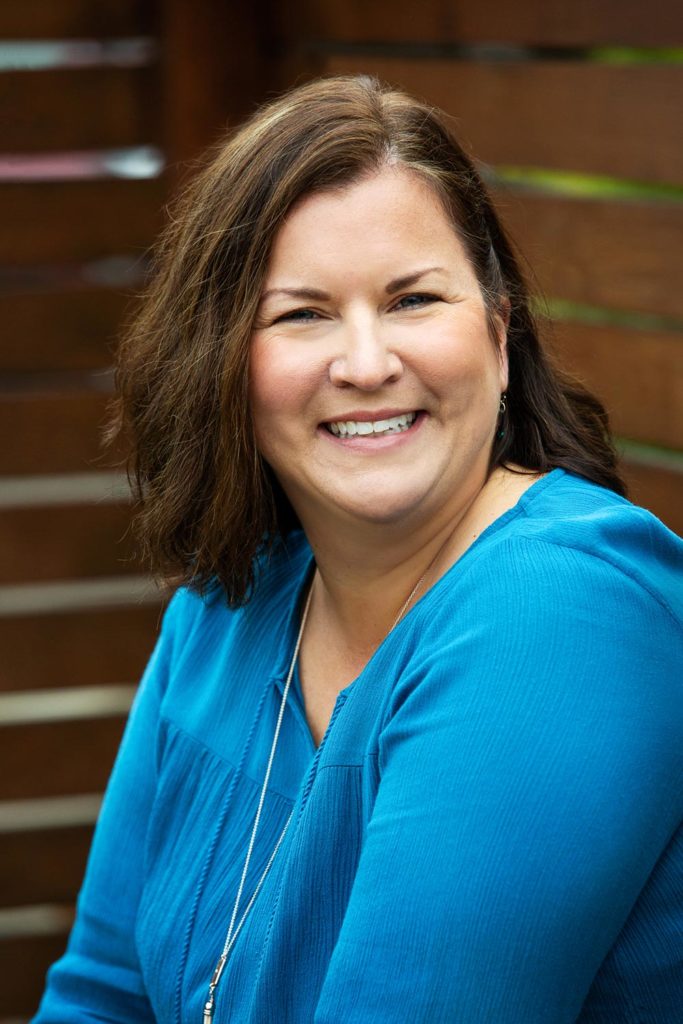 Lindsay, stay-at-home mom turned entrepreneur, understands that success hinges on time management, deep breathing, and a keen attention to detail. After 5 years running a successful personal shopping business out of her home, she has no trouble running the show as VDIC's Executive Administrative Assistant. Lindsay joined the VDIC staff in January of 2018. In her behind-the-scenes role she provides the administrative and organizational support that ensures top-notch care that our patients, clients, and referring veterinarians have come to rely on.
When she's not dotting the i's and crossing the t's at the office, Lindsay keeps busy with her four boys, husband, and goldendoodle. Between year-round sports and her love of hiking, there's no time for downtime!